Cashion Introduces a Fresh Logo
Did you notice, Cashion has released a brand new logo. The question is why. It's an exciting era for our company — Cashion's continued growth has forced us to define who we are and stay true to key fundamentals. The key pillars for Cashion are: American Made, Scientifically Superior, and our People. Cashion has been blessed since our humble beginnings and this has afforded the opportunity to invest in our people and the future to expand beyond fishing rods.
The first generation logo will always have a special place in my heart. It was big and swooping. I designed it with the help of a small print shop in Clayton, NC in about 15 minutes. At the time, I had no idea what Cashion Custom Lures & Rods would grow into. At the start of Cashion, we were small and our first obstacle was to compete against custom rod builders in our local market. The growth quickly made Cashion reposition our strategic thinking to a National brand. Since then, we have continued to reduce the "swoops" in our logo and make the logo say what we want it to say. Now, the time has come that Cashion is working on projects to push the envelope of materials and expand our product offers. Cashion required a logo to reflect the future.

The new logo says sharp, edgy, and materials technology but committed to American craftsmanship. Remaining American made has really offered a difference for Cashion. We can innovate much faster, control the process, control quality, and develop lasting relationships with our team members. My business mentor, Scott Edwards, always stressed that as a christian business leader you will be required to make "we will" statements that you have to stand behind. Composite manufacturing is very hard but Cashion will honor our commitment to American manufacturing. Cashion will honor our commitment to scientifically design the next generation materials used in fishing related products. Cashion will honor our team members that work so hard to become the best rod and blank builders on the planet and offer the best customer service in the industry.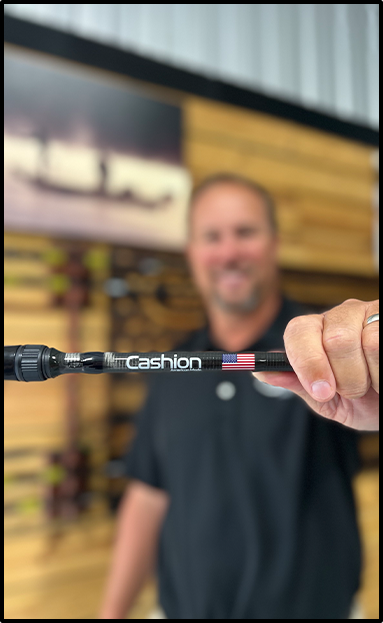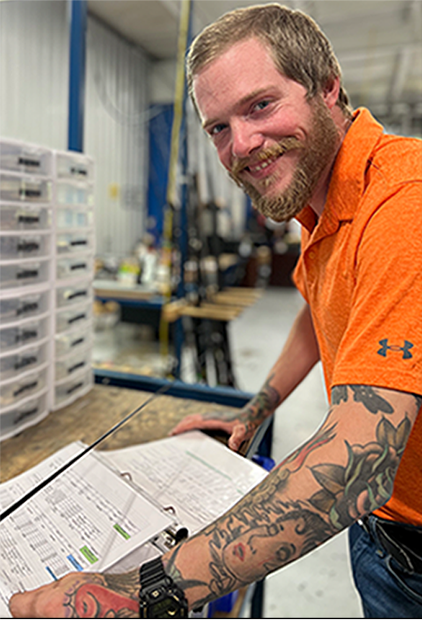 Talkin' Shop : Perspectives from the Craftsmen of Cashion