Perspectives from the Craftsmen of Cashion
By Zac Scott, Assembly Supervisor
For twelve years, Cashion Rods has had a vision to make a scientifically superior, American made fishing rod, backed by the best customer service in the industry. What once was a small team crafting rods in the garage of Dr. Matthew Cashions' home, is now an ever-expanding manufacturing facility in Sanford, North Carolina, dedicated to precision craftsmanship and honoring God. A journey to expansion takes root in the journey of the hand-crafted fishing rod. Here's how we do it!
At Cashion, it all starts with a highly proficient team of craftsmen and women. Our team of blank assemblers manufacture all our blanks in-house, perform extensive load testing, and quality control checks on each blank. Grip Technicians work tediously on wrapping and fitting all Cashion Rod grips by hand then each grip is sanded, and quality control tested for fit and finish. Assembly Technicians then blueprint each rod blank and load test it again before the assembly process begins. Once this is done to specification, our Rod Builders use years of experience to mate each component to the rod blank seamlessly.
Once the Assembly Technicians are finished, each Cashion blank gets sent off to the Wrapping Department where our highly skilled Technicians use state of the art, in-house techniques to wrap each guide with unmatched consistency and durability. Once again, a series of quality control checks is performed, verifying quality in each guide wrap, guide, and ensuring alignment and balance across the fishing rod.
Next the Cashion Rod has hit the home stretch and is ready for a finish epoxy to coat the guide wraps and seal the rod from the elements. You guessed it, right before our rods begin the epoxy application process the Epoxy Team quality checks each rod again; This time searching for any imperfection in the blank, guide wraps, the guide inserts, alignment, and durability.
Finally! It's time for the Cashion Rods to come off the epoxy application process and receive the final quality check! Our hand-picked, humble team of Quality Control Specialists review each rod thoroughly – Testing and inspecting each component and surface of the rod with a 33-point inspection before it lands in your hands – and ultimately lands that fish in your boat!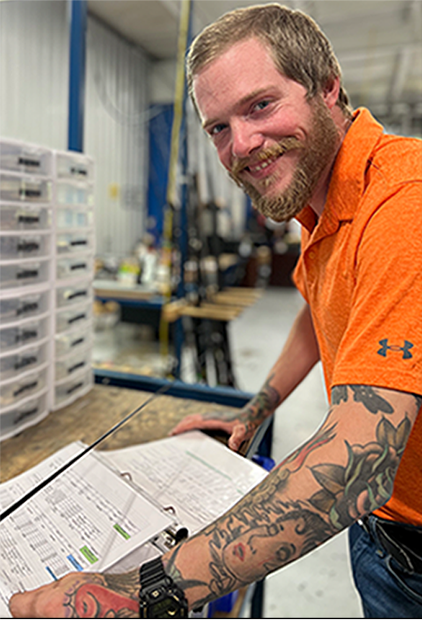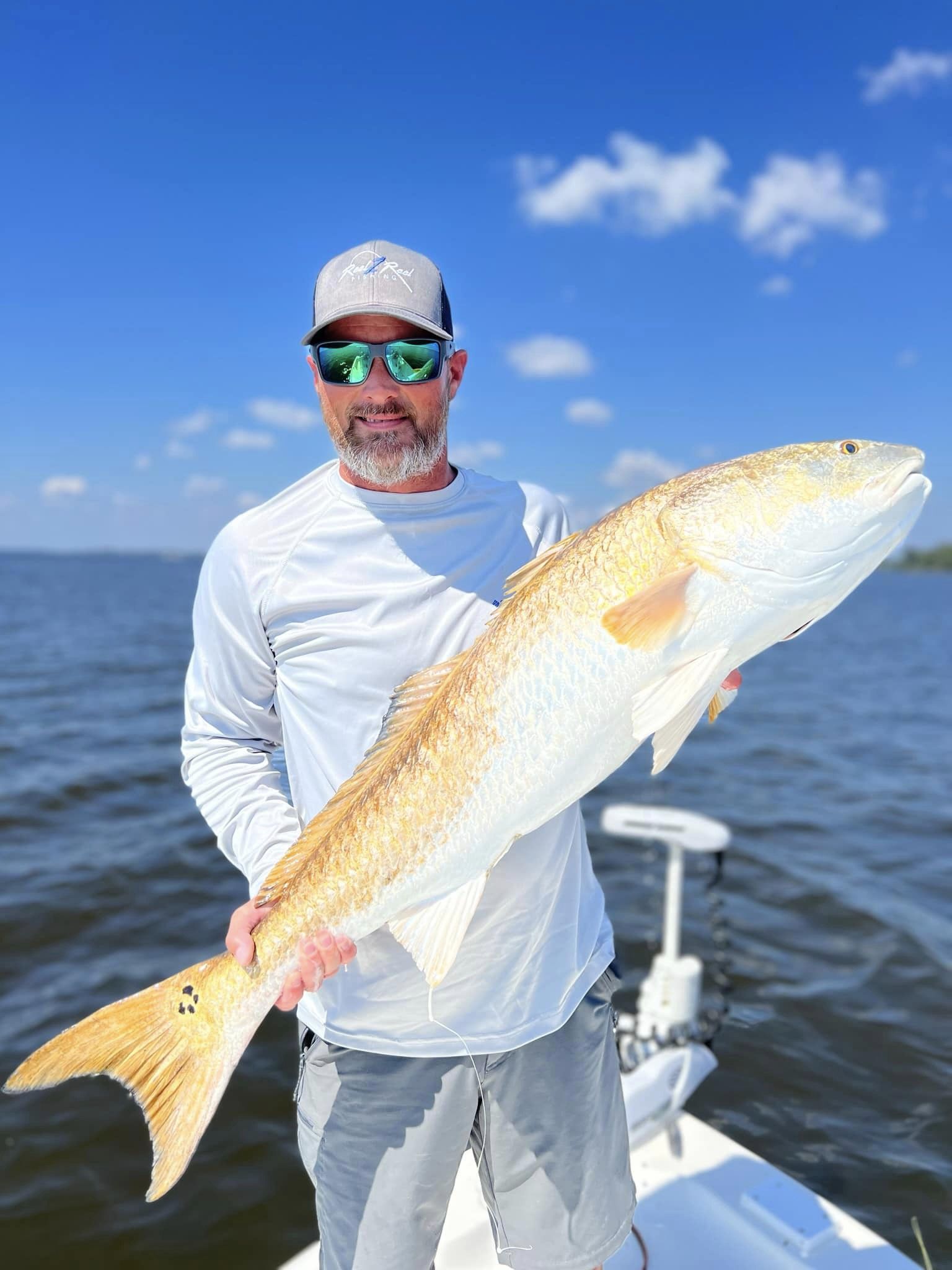 Talkin' Shop : TROPHY GOLD! Bull Drum Fishing by Capt. Dana Tabarrini