The transition from a pen or a paintbrush to a fishing rod, and not lose the status of an artist is no easy feat. Cashion Crew member Jody Queen however, has proven otherwise time and time again for the past few years. A river rat from West Virginia has become a force to be reckoned with, no matter what part of the country he is fishing. Jody had won the big tournaments and isn't done yet! Even has had his hand over the past year helping with creating our new rod lineup, the CK series. Jody has put his heart and soul in helping develop these rods!
Young Jody Queen grew up along the riverbanks in Wayne, West Virginia, fishing for whatever he could catch using yard bait (worms, crickets, etc.); Jody's family only further encouraged his love for fishing, with his first fishing pole given to him by his grandmother and his uncle giving him his first reel; The legendary Zebco 33. Jody drew inspiration from Legendary Anglers like Virgil Ward, Bill Dance and Hank Parker, watching them on 1 of the 3 total channels that was available at home.
Fishing was a big part of Mr. Queen's life, but what he did for a living is really something amazing. Jody has been an artist for years and is currently the Vice President of Gary Bowling's House of Art, which is a non-profit organization, helping young artists make a name for themselves, teaching them how to market and getting into art shows.
Jody only got into a kayak just a mere six years ago, before then he would wade the rivers with buddies searching for big smallmouth. Jody told me that, "The wildlife conservation officers brought kayaks down to the new river a few times, and that's where I was introduced to it. I bought my first kayak, entered my first tournament, and pulled off the win. Immediately, I knew this was something I wanted to do".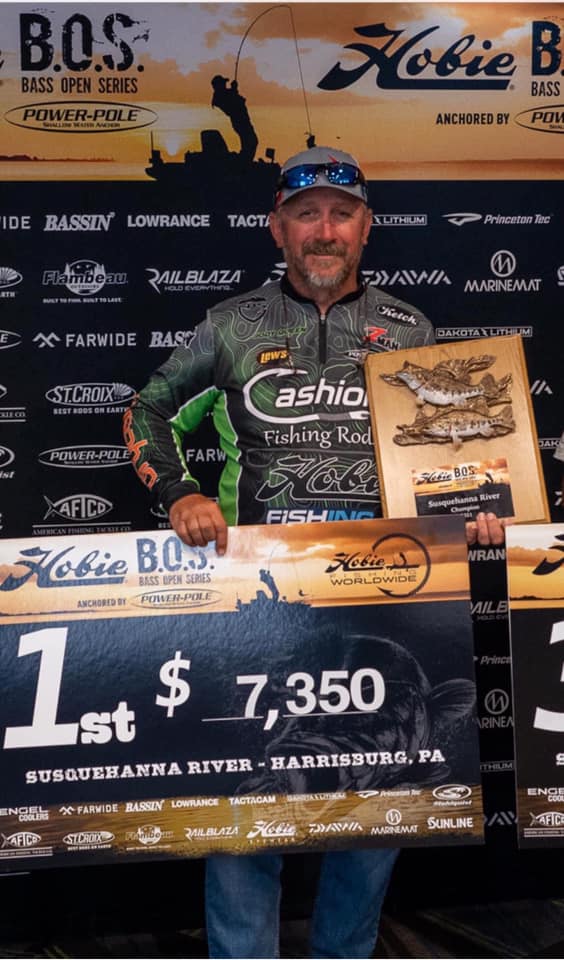 There is no doubt that Jody has solidified himself as one of the elite anglers in the kayak world, but one thing that I gathered from Jody, is that he doesn't want people to feel intimidated around him, and his personality displays that sentiment. Jody adamantly stated, "I just want people to learn, the more people who get into the sport, the better off we all are." Jody has a plan to help others learn more about kayak fishing and fishing, by sharing his experiences with instructional videos. Jody loves the sport of kayak fishing and its very evident that he doesn't plan on moving to the "glitter rockets" to fish tournaments. "I love the fact that I fish in places a lot of people can't in my kayak, it gives you new perspective on everything on the water".
The 2021 season is far from over, so don't forget to follow Jody Queen on Instagram and YouTube! Fresh off his back-to-back win at the Hobie BOS on the Susquehanna River in Pennsylvania, I am sure we will be seeing Mr. Queen high on that leaderboard again this year. Remember to check back in September for the release of the new CK series!